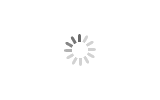 Cold Saw Machine
The advantages of cold sawing/ cold saw cutting machine:
1. The workpiece has high precision, no burrs, and reduces the processing intensity of the next process.
2. The workpiece will not change the material due to the high temperature caused by friction; the operator's fatigue is low, and the sawing efficiency is improved.
3. There is no spark in the sawing process, no dust, no noise; energy saving and environmental protection.
Cold Saw Machine
Cold Saw Machine/cold sawing is a kind of metal sawing machine. In the process of metal sawing, the heat generated by the saw tooth sawing the workpiece is transferred to the sawdust through the saw tooth, and the sawed workpiece and saw blade are kept cool, hence the name cold saw.
Cold saw cutting machine are different from ordinary traditional friction saws which cause the friction saw and the workpiece have a high temperature during the sawing process.
Material: Carbon steel, stainless steel, high-strength steel
Sawing Size: Φ13~Φ168mm (round pipe);
10~130mm (square pipe)
20*40~90*180mm (Rectangular tube)
Thickness: 0.6~8.0mm
Speed: Max 180m/min