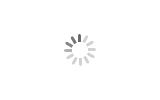 CNC Internal Grinding Machine
The Internal grinding machine/internal grinder is applicable for inner hole grinding for various ring and shaft parts, including conical hole, through-hole or blind-hole etc.
CNC Internal Grinding Machine
The grinding hole diameter scope of internal grinding machine range from: 3mm-500mm,300mm-2500mm (vertical); roundness: 0.001m-0.008mm; diameter scope: 0.002mm-0.015mm; coarseness scope: Ra0.016-Ra0.63.
The internal grinder has various model for different diameter processing, and we have normal manual internal grinding machine and CNC internal grinding machine for option.