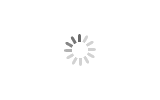 API Tube Mill
Tube mill/pipe mill/tube making machine/pipe making machine/pipe forming machine/tube forming machine is as known of steel tube manufacturing line, using the high frequency welder and rollers to produce all kinds of steel tube, profile, etc. And API tube mill is specialized for manufacturing straight welded pipe for petroleum and gas pipelines.
The API tube mill/pipe production line has the advantage of high production efficiency, high automatization, high yielding (work stable at high speed), low production cost, saving roller changing time, roller saving and high accuracy.
API Tube Mill
Material application: Hot or cold rolled steel strips, galvanized steel strips, grade of carbon steel, low alloy steel etc.
Production process of pipe production line: Scrolling up→ Uncoiler→ Straightening end → Flattener→ Shear & welding machine→ Accumulator→ Forming machine→ HF welding→ External burr removing→ Removing inner burr→ Online detection→ seam annealer→ air cooling →Water cooling→ Sizing→ Cut off→ roll table→ Flattening test →End-facing and chamfer→ Hydrostatic test→ Off-line UT test→ Drifter inspecting→ Weighting and length measurement→ Coating & Printing→ packing→ warehouse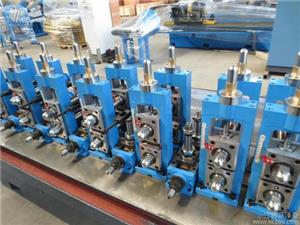 Above process are for reference, it will be designed based different requirement of client.
Reference parameter for steel tube making machine is as below:
Round pipe diameter: Φ60-140mm~Φ355-722mm
Thickness: 2.0-5.0~6.2~22mm
Working speed: 20-60m/min
Note: above pictures and parameters are only for reference, please contact for detail of tube mill.