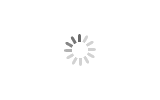 Pully Wire Drawing Machine
Pulley wire drawing machine not only runs stably and reliably, has low energy consumption, but also greatly improves production efficiency.
The pully wire drawing machine is suitable for used for steel wire drawing, bead steel wire drawing, rope-making steel wire drawing, optical fiber steel wire drawing, CO2 gas shielded welding wire drawing, flux-cored welding wire drawing, alloy steel wire drawing, stainless steel wire drawing, aluminum-clad steel wire drawing and low-relaxation prestressed steel wire drawing, etc.
Pully Wire Drawing Machine
The pully wire drawing consists of main reduction box, die box, roller frame, frame and electrical lines from the control system, etc.. Each drawing reel is decelerated by a two-stage cylindrical gear with different speed ratios by a motor through a gear coupling, so that the reel is rotated. The drawing reel is vertical and is installed on the cover box. The gear pair is immersed in oil. lubricating. The inner wall of the reel is equipped with a cooling water spray device to reduce the residual heat on the surface of the steel wire transmission line after drawing. The drawing die is immersed in cooling water to reduce the working temperature of the die.
The max input diameter can reach up to 6.5mm, and minimum output diameter is 0.07mm, speed can reach 350m/min.
Note: above pictures are only for reference, please contact for detail of wire drawing machine.