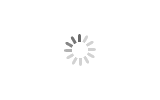 Straight Wire Drawing Machine
The straight wire drawing machine is one of the common metal wire drawing equipment, which is widely used for industries, such as steel cord, prestressed steel strand, steel wire rope,
bead wire, stainless steel wire composite materials and so on
Our straight line wire drawing machine has made new change and innovation, such as twins designing, built-in electric, servo direct drive and IoT management. Therefore, our wire drawing machine has the character of intelligence, high efficiency, maintaining free and energy saving.
Straight Wire Drawing Machine
Processing material of straight wire drawing machine include welding rod; welding wire (gas shielded welding wire, submerged arc welding wire, flux-cored welding wire, etc.); steel wire (high, medium and low carbon steel wire, stainless steel wire, prestressed steel wire, tire steel wire, hose steel wire, spring steel wire, steel cord, etc.); wire telecast (aluminum-clad steel wire, copper wire, aluminum wire, etc.); alloy wire and other metal wires.
Straight wire drawing machine feature: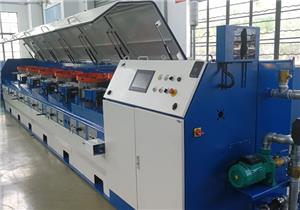 1. With grinded class hardened reducer, 70 thousand hours maintenance free.
2. Segmented, fast installation, needn't foundation at the scene.
3. Material of steel is 45# steel, spray WC alloy on the surface, anti-corrosion internally, surface hardness> HRC 62︒, service life>22000 hours.
4. Die box various selecting, 1) stirring die box,2) rotating die box, 3) drawer seal, 4) high pressure water cool and other arbitrary choice
5. Many technologies available, such as centralized lubricating technology, rotary die box technology, dust cleaning for equipment technology etc.
6. The wire drawing machine can freely swing reel, if one is out of order, it can be abandoned. The compression rate is distributed to other machines to make engine normal product.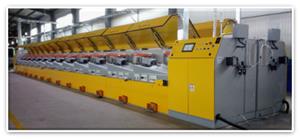 7. The control system has perfect fault sampling, fault waring, fault search and fault processing system and important fault alarm stoop; alarm information can accurately point out the fault point and provide accurate hints; electrical control pass the EU CE certification.
8. Change process or specification sets without any parameters; program will be adaptive. According to the data changes, we can judge whether the product is out of tolerance, whether replace the mold.
Without stopping testing, we can improve the efficiency of wire drawing machine.
This wire drawing machine can be equipped with remote network diagnostic function to carry out remote maintenance.
The max input diameter can reach up to 18mm, and minimum output diameter is 0.07mm.
Note: above pictures are only for reference, please contact for detail of wire drawing machine.