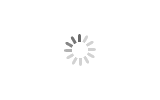 Centerless Grinding Machine
Centerless grinding machine/centerless grinder is suitable for grinding slender cylindrical work-piece, no center hole of short shaft and sleeve type work-piece, such as cylindrical, conical and forming rotary part of the batch cylindrical grinder.
And the centerless grinder as a high degree of automation, especially suitable for mass production, can effectively reduce production management cost and improve productivity, and bring more benefit to the enterprise.
Centerless Grinding Machine
Centerless grinding machine/centerless grinder is a grinder that use centerless grinding method to grind the rotating surface of workpiece.
In centerless grinding machine, the workpiece is not centered and supported by the top, but placed between the grinding wheel and the regulating wheel, supported by the supporting plate and the regulating wheel, and the axial feed of the workpiece is realized by adjusting the small inclination angle of the regulating wheel axis.
Compared as ordinary cylindrical grinder, centerless cylindrical grinder has the following characters:
1. Centerless grinder no need to retract, workpiece clamping fixture etc. Assistant time shorty, production efficiency is high.
2. The positioning mechanism of bracket and guide wheel is more rigid than of the common cylindrical grinder, and the supporting mechanism of the central frame is more rigid. The cutting amount is large, and centerless grinding machine is conducive to the processing of slender shaft workpiece, and is easy to realize high-speed grinding and strong grinding.
3. The workpiece of centerless grinder is positioned on the positioning mechanism by the outer circle. The grinding amount is the allowance of the workpiece diameter.
4. Through type mechanism of centerless grinder with wide wheel, which would use to increase working allowance each time, it can be used for complex surface forming successively or multi-wheel grinding when plunge grinding, being with high productivity and wide application range.
Typical parameter of our centerless grinding machine/centerless grinder is as below:
1. Grinding diameter range from 0.5mm-400mm
2. Length ranges from 80mm-590mm
3. Roundness ranges from 0.001mm-0.006mm
4. Cylindricity ranges from 0.002mm-0.008mm
5. Roughness ranges from Ra0.016-Ra0.064
Note: Above picture and parameter of centerless grinding machine are for reference only. For more options of other type centerless grinder, please contact us for detail inquiry.