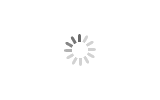 CNC Surface Grinding Machine
The surface grinder has a wide range of applications and is suitable for various mechanical processing factories measuring tool factory, automobile, mold and other industries parts grinding.
CNC Surface Grinding Machine
Material of surface grinding machine: it can process the parts made of steel, cast iron and non-ferrous metals.
CNC horizontal axis rectangular table surface grinding machine/horizontal axis rectangular table surface grinder is mainly used to grind the horizontal plane of the workpiece around the grinding wheel, and the surface grinder can also grind the vertical side of the workpiece flange with the side of the grinding wheel. During grinding, the workpiece can be fixed on the worktable or absorbed firmly on the electromagnetic chuck or clamped by other fixtures for grinding.
We has ordinary type surface grinder and CNC surface grinder, the CNC surface grinder has the functions of automatic dressing, automatic compensation, and automatic grinding, which can meet the grinding requirements of the plane and side of the workpiece. The machine tool has a variety of CNC system interfaces, which can be configured according to the needs of users.
Please contact us directly if you need more information about surface grinder.