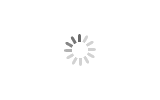 CNC Cylindrical Grinding Machine
CNC cylindrical grinding machine/CNC cylindrical grinder is suitable for grinding the outer surface of cylindrical or conical bodies, such as the inner holes and end faces of cylinder blocks, bearing sleeves, valves, large-scale shaft parts.
We also have large-scale CNC cylindrical grinder for shaft and bearing parts in metallurgical industry, shipbuilding, heavy motor, steam turbine, rolling stock processing, diesel engine & internal combustion engine and other mass production.
CNC Cylindrical Grinding Machine
The cylindrical grinding machine/cylindrical grinder can achieve below works:
1. Cylindrical grinding for cylindrical and conical surface
2. Grinding the end face of shaft parts
3. Grinding cylindrical roll.
The CNC cylindrical grinder has the functions of automatic cutting-in feeding or periodic feeding of grinding wheel, automatic shifting of the worktable, automatic measurement of the workpiece size, and automatic positioning of the workpiece axis and automatic compensation.
The cylindrical grinder/cylindrical grinding machine does not only have the character of high accuracy & stable performance, but also has the feature of complete functions and economical using.
Except CNC cylindrical grinder, we also have non-CNC type cylindrical grinder to meet different custom usage.
Note: Above picture of cylindrical grinding machine/cylindrical grinder are for reference only. Please contact us for more options of cylindrical grinder.