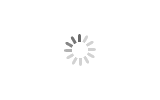 CNC Tapered Roller Centerless Grinding Machine
The CNC Tapered Roller Centerless Grinding Machine is a precision grinding machine with precision, high-cost performance and good dimension retention.
The tapered roller grinder is suitable for batch grinding of outer diameter of Class II tapered roller in the bearing industry.
The tapered roller grinder has below feature:
I. Processing is more time-saving
II. Grinding is more labor-saving
III. Technology is simpler
IV. Production is more effective
CNC Tapered Roller Centerless Grinding Machine
The main parameter of CNC tapered roller centerless grinding machine is as below for reference:
Grinding diameter of tapered roller grinder: 5-40mm
Max length of workpiece: 8-75mm
Grinding wheel: 500-600mm
Grinding precision of tapered roller grinder: National standard Grade II roller
Roundness: 0.0015mm
Cylindricity: 0.003mm
Designing feature:
1. The tapered roller centerless grinder is professionally developed NC programming realize all grinding and wheel dressing control, with online help function, real-time display of griding and dressing parameter and timely modification, fault display and diagnosis functions. Fast forward, semi-fin grinding, find grinding, fast back speed and time adjustable.
2. The grinding wheel spindle of CNC tapered roller centerless grinding machine adopts swinging dynamic bearing, scraped and researched by hand, with high rigidity and precision retention.
3. Guide wheel spindle of tapered roller centerless grinder adopts imported precision tapered roller bearing double support structure, AC frequency conversion speed regulation and good operation.
4. X-axis is driven by low amplitude AC servo motor, so feed is sensitive and accurate and the accuracy of repeated positioning is + 0.001mm. The grinder has the function of automatic advance and real-time compensation grinding, and can be controlled with external diameter detecting equipment to realize real-time compensation of workpiece grinding diameter.
5. The grinding wheel dresser uses two-axis interpolation servo control to realize the crown curve dressing grinding quantity of the workpiece. The repeated positioning accuracy is + 0.001mm.
6. The grinder equips external spindle lubricating oil tank, can choose constant temperature control device, reduce the effect of il temperature rise.
7. Full-enclosed or semi-closed protective devices are for option, which make the whole tapered roller centerless grinder more beautiful, neat and coordinated.
8. Special automatic feeding mechanism is for optional which can greatly improve the automation of tapered roller centerless grinder, reduce labor intensity, and improve production efficiency.
Note: Above picture and parameter of tapered roll centerless grinding machine are for reference only. For more options of taper roll centerless grinder, please contact us for detail inquiry.